3D Barbecue grill gift box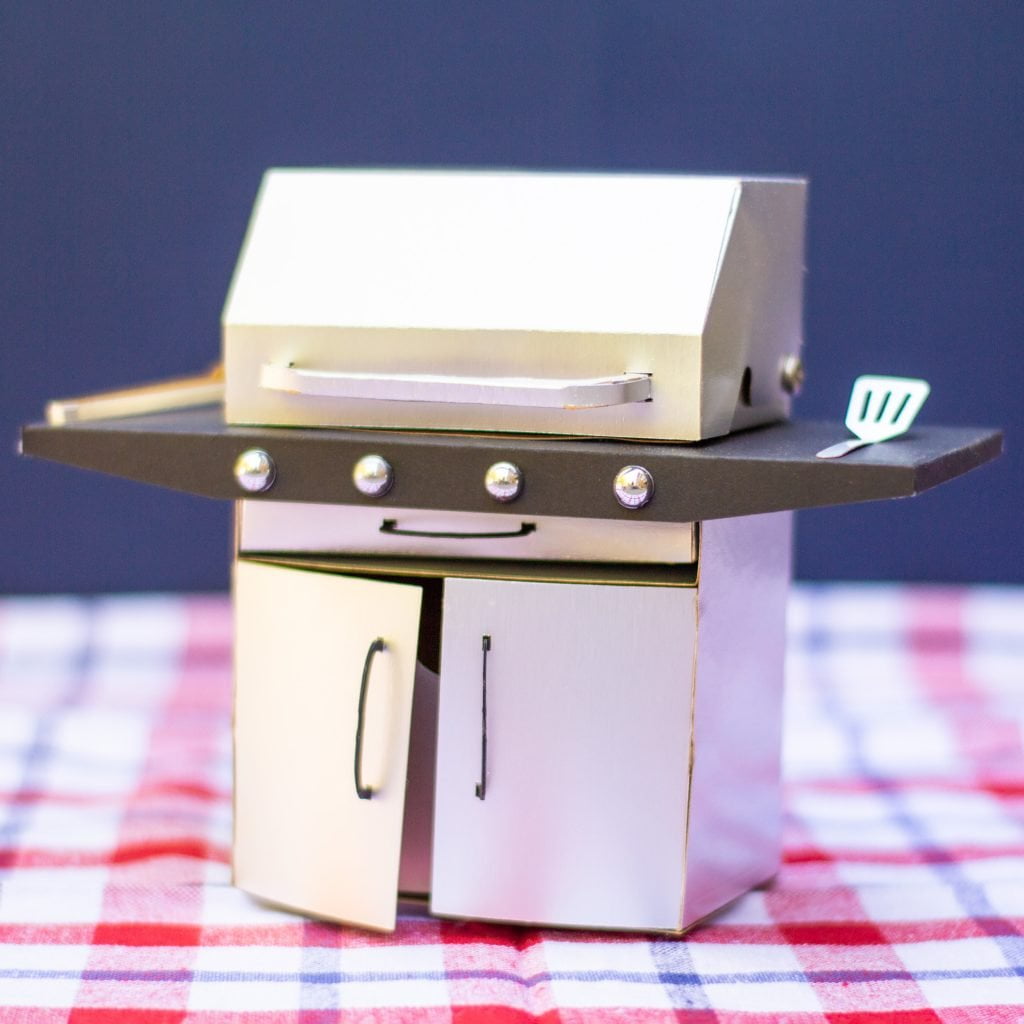 Released June 17, 2022
Designed by Sarah Johnson
SKU: 22FD0154
Finished size:
7.5" wide x 5.83" tall x 3.25" deep
This design is available on:
Design Info & Supplies
Instruction Type:
PDF written instructions with assembly video!
Machine Compatibility
Cricut (excluding Cricut Joy), Silhouette (with software upgrade), Brother ScanNCut, and other machines and software that can open SVG files.
Included File Formats:
SVG (solid lines for scoring)
SVG (dashed cut folds)



Paper/Cutting Area Size
12" x 12" or larger
Recommended Paper:
Card stock (at least 175 gsm recommended) in silver and black
Recommended Adhesive:
Hot glue
Tombow Mono Multi Liquid glue
Other Supplies:
-Metal brads (the small to medium sized ones work best - I used ones that look like screws, but they are on the larger side)
-Silver plastic gems or rhinestones for the grill knobs







For a list of my favorite supplies, click here.
Assembly Instructions
reviews for this project:
More Projects Like This: